Basic PMR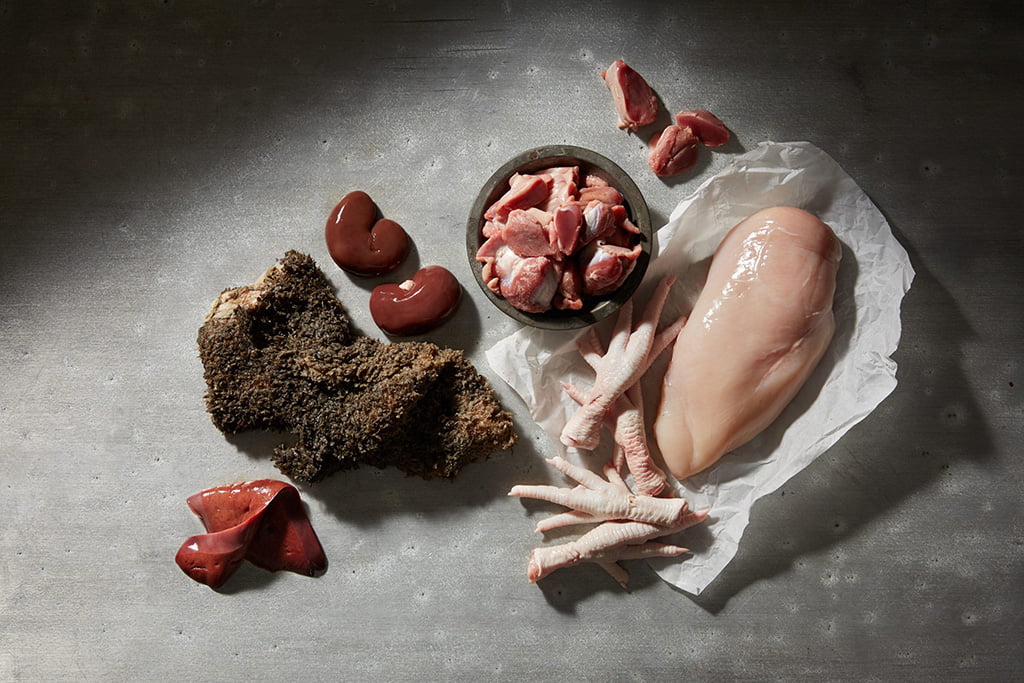 Whats in it?
Green beef tripe
Chicken giblets
Chicken breast
Chicken feet
Beef liver & kidney
Who is it suited for?
This meal contains easily digestible proteins, organ meats and edible bones, making it a suitable entry level raw diet.
This meal is recommended for pets that have transitioned successfully or are new to our diet.
Serving Portions
Adult dog (1+ years) = two daily servings
Adolescent puppy (7-12 months) = two daily servings
Puppy (2-6 months) = three daily servings
Fresh Ingredients
Made from real
fresh ingredients
Ready to Serve
Pre-portioned meals,
just open and serve
Direct Delivery
Just order your meal
and we do the rest