Raw K-9 was created to spread awareness on the benefits of raw feeding!
Bo is our cheeky five-year-old English Staffy. Unfortunately, like so many other breeds, he suffers from being a seasonal alopecia. His fur would thin and fall out, not growing back as it normally should when moulting.
After making frequent and expensive trips to the vet we were told there was no certain cure for his condition. Our only option was to try expensive steroid creams, antibiotics and shampoos in the hope of easing Bo's discomfort. We were warned that if his condition got any worse, he would become permanently bald.
As his owners, we felt frustrated and helpless. This prompted us to go online to seek out alternatives.
This is where we stumbled across the Prey Model Raw fed diet. This diet is based purely on a canine's primal animal instinct feeding.
We were astonished to see so many testimonials, including before and after photos of dogs suffering from chronic skin conditions that vanished within 3 weeks!
After reading about so many benefits of raw feeding it made obvious sense that a dog should be eating what their ancestors ate and thrived off in the wild.
The more we researched the more truth we uncovered about the dangers of kibble. We could only wonder why my local vet never mentioned a raw diet before, especially after trying just about every skin treatment product on the market.
We gathered that large multi-million-dollar kibble companies spend thousands of dollars each year on their very persuasive marketing campaigns. These kibble companies persuade the opinions of many dog owners and vets to believe that their brand is beneficial for dogs in every way.
It made us realise that we had no idea what food we were putting into our dog's bowl, along with the added preservatives that increase the shelf life of the processed kibble.
We decided to transition Bo from kibble to raw. This was easier said than done.
Finding bulk items such as washed green tripe, organs and lean cuts of meat proved difficult.
Luckily for us, our family own a hobby livestock farm on Mitchell's Island, Mid North Coast of New South Wales.
By having farmer and butcher friends, we were able to get our hands on fresh meats and as a result, create perfectly balanced raw meals.
We measured out Bo's first week's worth of meals as per the PMR (Prey Model Raw) diet ratios.
From his first raw meal Bo was a willing convert, we could tell he really enjoyed the food and that made all the preparation worthwhile. Bo had no hesitation he just dived straight in and licked the bowl clean.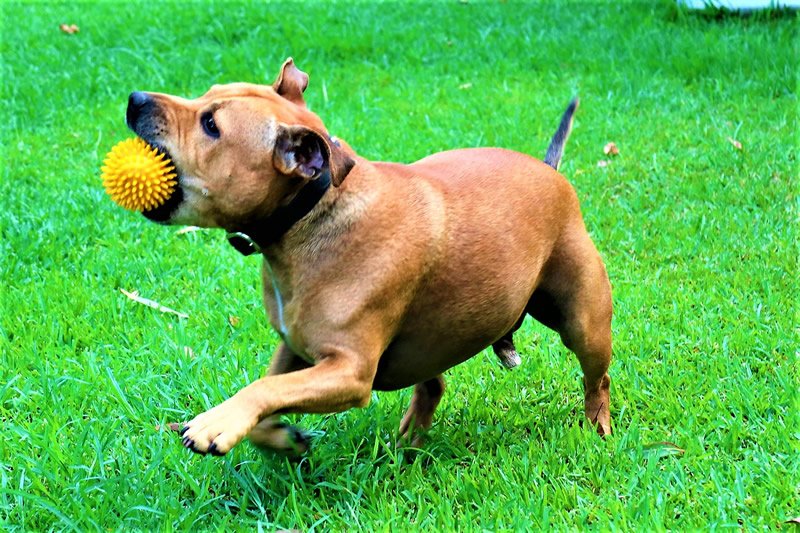 Astonishingly, it was only a matter of a few days where we started noticing the change in Bo. The size and frequency of his stools decreased dramatically along with the bad doggy odours.
Within the first week on a raw diet, his coat got thicker and his hair started growing back in areas where the alopecia had taken hold.
We were in disbelief. Premium, expensive kibble had been the cause of his discomfort the whole time. Within a matter of weeks, the diet transformed Bo into a completely different dog. His coat grew back to its normal cover. His breath smelt better, his teeth were whiter and cleaner and he was bursting with vitality and good health.
We can say with confidence that he is getting the best, fresh, balanced, wholesome, preservative free food he deserves every day. It gives us great joy to feed Bo, his excitement and appreciation for the food is so rewarding.
We can happily say that our skin treatment trips to the vet are a distant memory.
Our passion and love for Raw feeding inspired us to adopt Nala.
From the moment Nala was weaned off milk we introduced her to the Raw diet. Having never eaten any other diet she is thriving and a great example of what a healthy dog should look like.
Her development versus a kibble fed puppy was markedly superior. Her posture, bone structure, teeth, gum, coat and digestive system health was perfect.
We have never made any emergency trips to the vet and we have the PMR diet to thank for that.
We, therefore, encourage all dog owners to stop feeding processed commercial food and join the raw feeding community.
Raw K-9 are specialists when it comes to Raw feeding. Start the transition and become a Raw feeder today!
Sign up for our newsletter to enjoy feeding tips and information about our latest products.
If you have any questions or queries please do not hesitate to contact us.